apo

SPECIALISTS

paper
In our apoSPECIALISTS paper, we show you how to find the right experts for your field at Apostroph.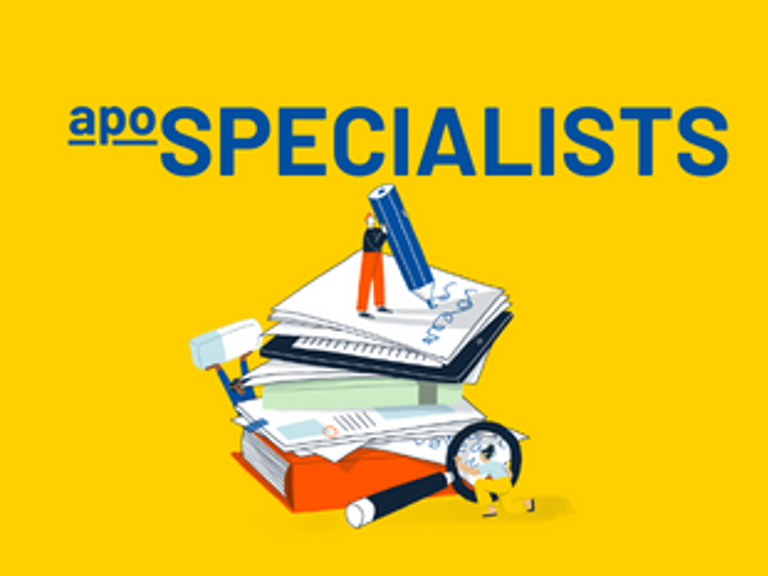 Professional specialist translations also for niche products
Do you work in a rare sector, do you manufacture highly specialised products or do you simply have an unusual translation request? Then talk to us. We have a global network of over 2,000 freelancers at our disposal and can find the right translation professional for you.
Quality certified several times over
The ISO 9001 certificate confirms the high quality of our leadership and process management systems, while ISO 17100 stands for our quality as a translation agency. Because our ISMS is ISO 27001 certified, we also guarantee maximum information security and confidentiality at all levels. There is only our friendliness that we don't need to have certified, because that is common knowledge.
Find out more about quality management and ISO certifications
Two cornerstones of our success: talent and technology
Apostroph's success would be inconceivable without the expertise of our teams and the eloquence of our internal and external language professionals. We use innovative technologies to ensure that projects are processed smoothly, that data transfer is secured and that we are able to offer our customers a 24-hour service.
Find out more about "how we work"
apo

AI

– the practical online translator
The online translator apoAI is an innovation from Apostroph's tech laboratory and delivers high-quality machine translations. Depending on how you would like to use such a translation, our experienced editors can provide optional post-editing.
Find out more about machine translation and post-editing