Language professionals who are at home in the pharmaceutical industry
Our professional translators have proven pharmaceutical and clinical expertise. They work precisely, using specialist terminology, and their translations comply with the regulatory requirements of Swissmedic, the EMA and the FDA. Thanks to long-standing partnerships with companies in the pharmaceutical industry, Apostroph has acquired a broad range of know-how and is able to master even the most demanding pharmaceutical translations.
Examples of typical orders:
Package inserts
Product information, SmPCs, patient information leaflets (PIL)
Material safety data sheets (MSDS)
Protocols and protocol synopses
Informed consent forms (ICF)
Consent forms (HIPAA)
Trials
Common technical documents (CTD)
Patient diaries
Event logs
Clinical outcome assessment questionnaires (COA/PRO)
Reports of adverse events
Ethical and regulatory correspondence
Clinical trials: professionalism in every language with Apostroph
Clinical trials are complex and comprise a wide range of documents, the translations of which are subject to strict requirements. A challenge for translators. Our professionals have the necessary background knowledge, are familiar with the terminology and work efficiently and precisely.
Translations with MAT certificate
Translation professionals with a perfect grasp of the prescribed guidelines are needed for pharmaceutical and medical products to be approved in Switzerland, the European Union and the United States. Accuracy and careful quality control are indispensable. For a MAT certificate (medical approval of translation) from Apostroph Switzerland, your translations undergo medical checks and are optimally prepared for submission to Swissmedic, the EMA and the FDA.
Find out more about medical translations
Do you have any questions or are you interested in working with us?
I would be happy to answer your questions or introduce you to Apostroph Group and our services in a personal meeting.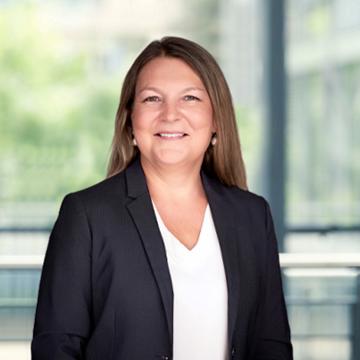 Better safe than sorry
In addition to the pharmaceutical industry, establishments such as law firms, hospitals and banks also give us sensitive information. That's why we had our information security management system certified in accordance with ISO 27001. This means that you can rely on us to manage and process your documents at all levels with the utmost care. SSL encryption and the storage of your data on Swiss servers complete our security package.
Find out more about information security
The advantages of our pharmaceutical translations at a glance:
Specialist translators with a background in the pharmaceutical industry
Precise and terminologically correct translations
Compliance with the regulatory requirements of Swissmedic, the EMA and the FDA
Observance of translation standards and proper formatting
Compliance with corporate wording
Certified information security management system (ISMS) in accordance with ISO 27001
Data on Swiss servers and SSL encryption
160 skilled in-house employees with industry expertise
Any questions?
Apostroph holds the following certificates: ISO 9001 for quality management, ISO 17100 for translation quality, and ISO 27001 for data and information security (ISMS).
Furthermore, in post-editing we work in compliance with the ISO 18587 standards.
Quality control is included in every translation.
Confidentiality and discretion have been part of Apostroph's philosophy ever since it was founded in 1994. All employees and freelancers are bound by a strict and explicit duty of confidentiality – even after employment ends. We also require everyone to submit an extract from their criminal record, which must be clean, before we enter into employment. Individual non-disclosure agreements for specific projects are possible at any time.
We always work with single points of contact. These are well-trained project managers. They are your personal points of contact for day-to-day business, will deal with your enquiries and carefully handle assignments by employing freelancers and drawing on our in-house teams of specialists. The single point of contact always has a deputy.