Linguistic precision and comprehensive knowledge of legal norms
Apostroph's legal translators are proficient in the specialist terminology, familiar with national and international legal standards and have a confident style. They translate into their mother tongue without exception and are absolutely meticulous with the details. As the leading language service provider in German-speaking Europe, we can guarantee you the highest translation quality in the following legal areas in particular:
Contract law
Administrative law
Litigation
Corporate law
Commercial law
Arbitration and arbitration procedure law
Labour law
Data protection law (incl. GDPR)
International private and contract law
A translation agency for all your needs
We regularly translate for law firms, companies and public authorities that work across language barriers. Translations into French, Italian and English still account for the majority of orders. But other languages such as Arabic, Portuguese and Chinese are catching up fast. Whatever language you need for your legal translation, we have the right linguists.
Here is a short list of the fields, statutes and articles of association that we have translated:
Documents relating to intellectual property (IP translations)
Copyright and licences
Court orders
Patents
Data protection provisions
GTC, GCI
Rulings
Criminal records
Certificates
Claims
Deposits
Trusts and wills
Witness statements
Legal disputes
Contracts
Resolutions, agreements
Extracts from commercial and debt enforcement registers
Declarations of completeness, written objections
Duplicates, replicas, applications for conciliation
Certified translations from A to Z
As the demand for certified translations continues to grow, Apostroph has significantly expanded its service. Our certified and sworn professional translators make all business and private documents fit for international use, whether you are opening a subsidiary abroad or transferring employees to a foreign-language representation. If you need an apostille, we'll also take care of the trip to the authorities.
Express orders of Apostroph quality
We take orders around the clock and you will also receive express translations from us in the quality that we are renowned for. Use our online customer portal to place orders with just a few clicks. Our experienced project management team and our flexible specialist legal translators will take care of the rest.
Do you have any questions or are you interested in working with us?
I would be happy to answer your questions or introduce you to Apostroph Group and our services in a personal meeting.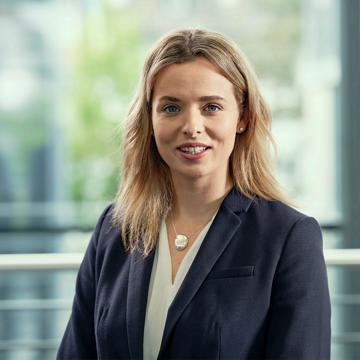 Our data security is banking standard
As our customers include medical corporations, the pharmaceutical industry and financial institutions in addition to law firms and legal services, handling sensitive data responsibly is part of our business. With SSL encryption and our certified information security management system (ISMS), you play it safe with us – not only in terms of the quality of the translation but also in terms of data handling.
Find out more about information security
The advantages of our legal translations at a glance:
Lawyers as well as linguists with experience of legal translations
Native speaker guarantee
Experience in all areas of law
Precise and terminologically correct translations
Certified translations and apostilles by sworn and certified translators
ISMS certified in compliance with ISO 27001
Data on Swiss servers and SSL encryption
160 skilled in-house employees with industry expertise
Any questions?
It is best to clarify with the authorities of your destination country what type of certification you need for your documents. As a rule, official documents require notarisation. For countries that are part of the Hague Agreement, an apostille is also required; for countries that are not part of the Hague Agreement, you also need legalisation.
Depending on the complexity and subject area of the text, experienced translators complete around eight standard pages a day. That's about 240 standard lines or 2,400 words.
For faster delivery, a text can be distributed among two or more language professionals. The use of machine translation can also be considered on request; in this case, post-editing by language professionals may be required depending on the requirements and purpose of the translation.
Express deliveries are possible around the clock, 365 days a year.
Yes, we rely exclusively on native-speaking professionals for all our services, whether for translation, copywriting or interpreting.