Verbal style versus nominal style
Nominal constructions are often found in technical or official language as well as in scientific texts. The nominal style is concise and avoids using subordinate clauses. But nevertheless, it is still seen as less reader-friendly. If you want your texts to be more attractive, we would recommend using a verbal style. It's more lively as verbs bring movement into texts, making them more attractive and more reader-friendly. Furthermore, sentences using a verbal style are usually simpler to understand than nominal constructions.
N: The company's gain in market share was the result of its investing significant amounts of money into the development of its new product range.
V: The company gained market share because it invested significant amounts of money into developing its new product range.
N: We will carry out a review of the text.
V: We will review the text.
Short sentences and simple sentence structure
Do you sometimes find sentences that are so long you have to read them several times to understand their meaning? While you're writing, think about how you can put what you want to say into a short sentence: long sentences full of subordinate clauses and lots of punctuation are difficult to read and often obscure the message. That does not, however, mean you should only use short sentences. Variation is the key: short sentences give the text a bit of speed, long sentences slow things down.
Active versus passive
If you use the active voice, the attention is on the person doing the action – the agent – whereas the agent is often missing if a text is written in the passive voice. Passive constructions can often be rigid and aren't very lively. In the following examples, both the passive and the active sentence actually say the same thing. But in the active sentences it is clear who is responsible for the action. This ensures customer proximity and confidence.
P: The text was checked and corrected.
A: The editor checked and corrected the text.
P: The instructions were implemented incorrectly.
A: We implemented your instructions incorrectly.
Try to avoid impersonal constructions with "one" if you are writing a text intended for a customer. The use of "one" as an impersonal pronoun may be gender-neutral, but often seems stilted and old-fashioned. Addressing a person directly and using "you" is both more friendly and more natural.
Build up suspense
It may sound absurd or even inappropriate to use suspense in a company's website text or a business e-mail. But these texts also benefit from a certain degree of suspense and a common thread running through them. Think about the main message of your text and create suspense by using this message as the climax of the particular communication.
Grammar and spelling
Naturally, anything you write should be grammatically correct without any spelling mistakes. If a text is full of typing errors, incorrect tenses and a bizarre use of punctuation, readers will shake their heads in amazement before condemning it to the paper bin. Make sure your text is correct while you are working on it. Assigning the correct language in MS Word gives you access to the appropriate spell check function which underlines problem areas while you are writing. MS Outlook also has a spell check function, which should be used before you send off an e-mail. And if you are in doubt, consult a dictionary. Four eyes will always see more than two. Give your text to another person to read and ask for their feedback. If you are working on a text for a long time, you will eventually become "text-blind" and no longer see even the most obvious mistakes.
Do you have any questions or are you interested in working with us?
I would be happy to answer your questions or introduce you to Apostroph Group and our services in a personal meeting.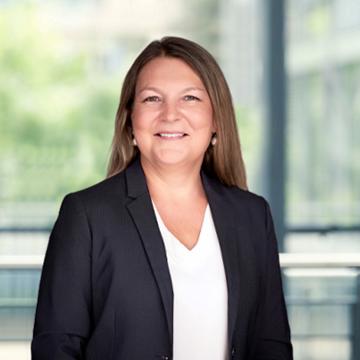 Would you like to receive regular updates on new customer projects and news about Apostroph?
In our newsletter, we will surprise you with articles that are as informative as they are entertaining. We would be delighted to welcome you to our community of 20,000 newsletter followers.