Anyone ranking in the top 5 in the search engines is sure of getting clicks from users and thus the largest slice of the "traffic pie. Important: it all depends on targeted keywords and relevant content.
SEO gets you the users you're looking for
Users are already saying what they want when they type in their search keyword. This is your chance to gain new customers with high potential – highly cost-effective customer acquisition! Next, it's important that you show in the search results that your product or service is the best choice. Here too: effective SEO text with appropriate keywords point Google & Co. in the right direction: make it clear that your company offers exactly what customers are looking for.
SEO works, regardless of size and degree of familiarity
Small service providers and new niche products are proving this day after day. With smart SEO, they can hold their own in the rankings even against the big players – providing they have optimised websites that target their users' needs. Here too: top-quality content is worth its weight in gold for top rankings and the amount of time spent on your website. With concise texts, specialist articles and relevant content in blogs, you underline the importance of your specialist area against the competition and climb up the ranking ladder.
Our specialist area: SEO in all language versions
As you can see, in SEO, content is king and the keywords open the doors to your target groups. But what help is that if just one language version reaches your targets?
At Apostroph, we are pioneers in multilingual SEO, and for many years now, have kept pace with the dynamic happenings on the Internet. We know what keyword translation and web-optimised content in all network-relevant languages means. Try us out.
The Apostroph team is specialised in SEO and applies its experience and its knowledge, checks and optimises your web texts (SEO check), and creates effective SEO web content for you (SEO editing).
We deliver web-optimised translations and use the latest SEO tools so that your content will work in all language versions.
And that's all down to our process technology. Short paths, fast implementation, cost-efficient SEO. With our translation workflow, your content goes online, directly, exactly how and when you want.
Let's talk about how to get your content across to users in all language versions.
I'm looking forward to talking to you about SEO.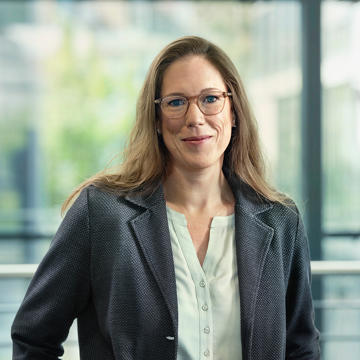 Tatjana Greber is Head of Marketing and Key Account Manager at Apostroph Bern. The dedicated go-getter also works on various marketing projects for Apostroph Switzerland. She has been in the language services sector for more than two decades.
Find out more about SEO in all language versions: Writing SEO texts - food to delight Google & Co.
Would you like to receive regular updates on new customer projects and news about Apostroph?
In our newsletter, we will surprise you with articles that are as informative as they are entertaining. We would be delighted to welcome you to our community of 30,000 newsletter followers.