Smart interfaces – without friction but with maximum data security 
With our apoCONNECTORS, we link your editorial or content management system directly to our translation platform. With just a few clicks, you send us new or modified texts that need to be translated directly from your system – without any time-consuming, error-prone file handling, without any unnecessary external tools. Data transfer is SSL-encrypted (in compliance with the banking standard) so that your data is protected at all times.
Accurate without losing any time – identical formatting in all languages
Transferring your annual report texts and our translations in XML-based XLIFF format does away with the need for reformatting the translations. XLIFF saves the format details and ensures a uniform text design for all versions. An inestimable advantage, particularly when it comes to last-minute translations and changes.
No time-consuming version handling – you must have more important things to do, surely?
Content which already exists in the target language is made available by our smart, client-specific translation memory. Content that has only been modified slightly in the source language benefits from the optimal integration and adaptation by our language professionals. That makes the whole translation process unbeatably efficient, consistent and thus cost-effective because the translators genuinely only edit the modified content, but work on it in the overall context. The result is a top-quality translation. You can safely cross version handling off your to-do list thanks to our apoCONNECTORS and a client-specific translation memory and invest the time saved in top-quality content. Just send us the latest version in the source language. Our smart automation and the process optimised to your particular project take care of the rest. Which is gentle on your budget and – not least – your nerves.
Would you like to spare your nerves and concentrate on what is essential in your annual report? We'll find the most cost- and time-efficient solution. Our specialists will work with you to define an optimised process for the translation of your annual report. We would be happy to simulate the procedure for you in a test process. In this way, you will be optimally prepared and everything will run like clockwork in the hectic phase of the translation process. Even when changes are made at the last minute or even second. Within your budget, in as little time as possible, and with peace of mind. And that will help you focus on what is more important, such as giving your "business card" its final polish.
Author: Philipp
Let's talk about how we can best implement your annual report in all required language versions.
I am looking forward to finding the best solution with you.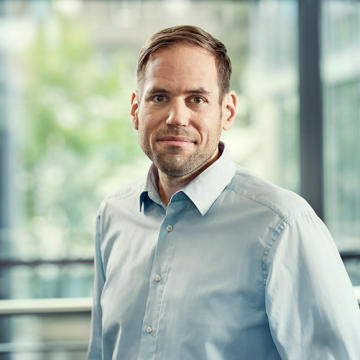 Philipp Ursprung is Apostroph Switzerland's Head of Translation Technology. His specialist field: introducing and further developing translation technologies and optimizing multilingual processes in companies. In this field, he also deals with artificial intelligence – the latest generation of machine translation applications.
Would you like to receive regular updates on new customer projects and news about Apostroph?
In our newsletter, we will surprise you with articles that are as informative as they are entertaining. We would be delighted to welcome you to our community of 30,000 newsletter followers.