Mother tongue and cultural knowledge as the key to success
Myriam Cavegn, Head of Language Officers & Copywriting at Apostroph, knows the long list of failed international campaigns, as well as the occasional slip in Switzerland with its four languages. "You cannot achieve your communication goals without profound knowledge of the particular cultural area, the customs and the special mindset of the target market," says the language specialist. And that is exactly where the strengths of her apoCREATIVE team lie.
Content and copy are both considered, but copy is also catchy
Writing content and writing copy are related disciplines but differ in purpose: content imparts knowledge, can educate and also entertain whereas copy is designed to persuade – influencing readers to take action. To write content for texts in business, such as business reports and press releases, you need an elegant style – the texts have to show good craftsmanship that follows clear rules of language. A text that is well written always progresses elegantly and purposefully in the desired direction.
A text for marketing communication works differently. Here, language becomes an art form; creativity is key. Emotions are skilfully used in all kinds of texts as a stylistic device. The members of the apoCREATIVE team know that. And they know why the sale of Pampers nappies didn't take off in Japan. Procter & Gamble opted for a cartoon stork – the bird that in Western folklore delivers babies – to deliver the nappies, but the product launch campaign got lost in cultural space. Japanese parents were stumped by the strange sight of a stork delivering nappies. No surprise, really, once you know that in Japanese folklore it is a peach that delivers babies, not a stork. The peach would have been a welcome bringer of nappies back in the 1970s, but nobody had bothered to check.
The language team from apoCREATIVE knows how customers in the target market think, how to convincingly transform messages into another language, and how to create effective texts for marketing, PR and social media.
Do you have any questions or are you interested in working with us?
I would be happy to answer your questions or introduce you to Apostroph Group and our services in a personal meeting.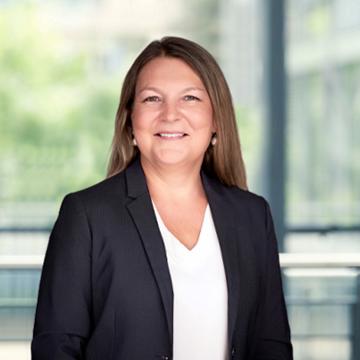 Would you like to receive regular updates on new customer projects and news about Apostroph?
In our newsletter, we will surprise you with articles that are as informative as they are entertaining. We would be delighted to welcome you to our community of 30,000 newsletter followers.